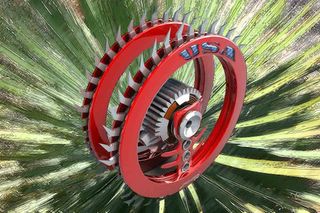 Like Trying to Smuggle Daylight Past a Rooster

Your red scarf matches your eyes
You've closed your cover before stri-i-iking
Your father had the ship fitter blues, and
loving you has made me bananas.
~~Neal Adams

The accent is on the part of the realm where
the landing is smooth and there is no
check-out time. The amphibious component
is not an add-on and the pre-sets are infinite.
You think there is no such place? Well, I knew
from the cot in kindergarten when nap time
meant it was time to dream that this place
was somewhere over the rainbow (thanks
Judy) and hanging up the wing tips revealed
that it was also over the Rockies. I feed
everyday on the thanks I can't stop for all the
believers who helped me find her.