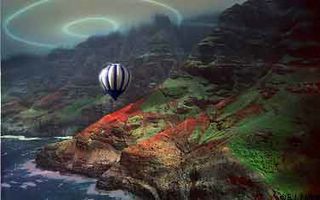 Until I Met You

Happiness is a continuation of happenings which aren't resisted.
~~Deepak Chopra

Freedom sometimes takes your life force to
make you feel totally free. When this force is
love and the person who loves you is
experiencing a cathartic resurgence which
tranforms your feelings to her feelings, that's
freedom. Like the visualization that your
inward breath is from the farthest distance in
the universe and you are renewed by the
same billion year old carbon that makes up
your body, that's freedom. Until your soul
meets its mate, you may be free by you'll
grow old always searching. When the search
is over, the best part kicks in - that's freedom.