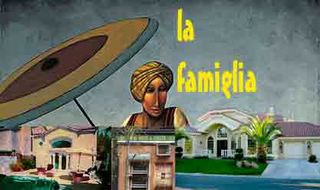 Dream Release

Nothing is more desirable than to be released
from an affliction, but nothing is more
frightening than to be divested of a crutch.
~~James A. Baldwin


The blend of hanging and moving > ON
really applies to family. I really get major mo jo
from being able to be familyguy with her
brood. That's a blend with my now distant
family who remains engaged virtually. We
find out early that knowing that everyone in
the brood is OK or being owned by sibs is a
strong need. Blending the families into one,
part here and part distant provides stability to
the zone. I know the purpose of wrinting is to
provide clarity to ideas but the notion of
writing something that's never been written
before prevails. The never before is personal,
it's the core of getting out what needs to be
released and capturing it for notes to further
the understanding in the years ahead.
Personal discovery of two, not a first-time plot
or collage of objects. As long as I know what I
mean, I savor the bonus time it gives us
to reinforce the zone. We are one as family
as we are one as lovers.